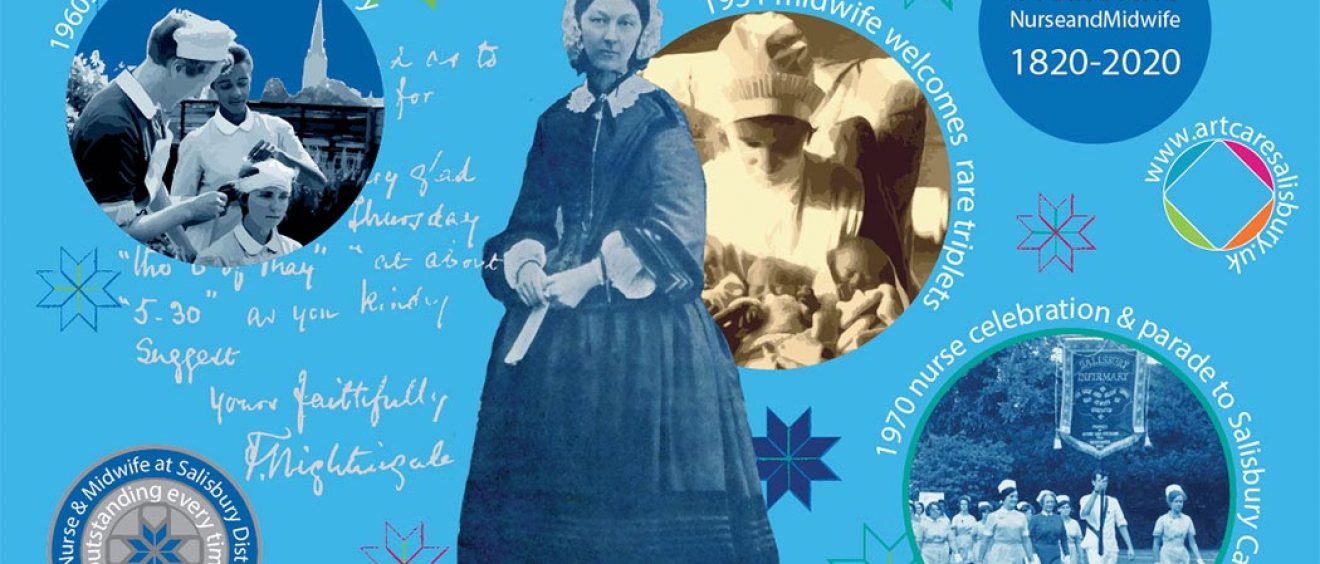 Florence Nightingale 200
Join Louise Jordan, local singer songwriter and performer, in a week-long programme of online events and interviews about researching her new show 'Florence' and her songwriting process for her album, launched on Tuesday 12th May, also called 'Florence'.
"From an online pub quiz on Friday afternoon, to a series of online songwriting workshops (commissioned by Cambridgeshire's 'The Library Presents') for different target groups, an Artist of the Week feature with Wiltshire Creative (interview, exclusive extracts from the live show filmed in my front room, sing-a-long activities), plus interviews on BBC Radio: I am committed to celebrating the legacy of an inspirational woman who has much to offer the world today."
Full details of the week's events are on Louise's website. The performance itself will be rescheduled next year – dates to be advised.
Louise received Arts Council England funding to make the show and in October 2019 she visited Salisbury District Hospital to talk to current and retired nursing staff about their careers as part of her research. These discussions have informed her songwriting and the show.
Read Louise's blog on our website about her research for the 'Florence' performance and album.
Find out more about ArtCare's events and activities celebrating 'Florence 200' at Salisbury District Hospital.