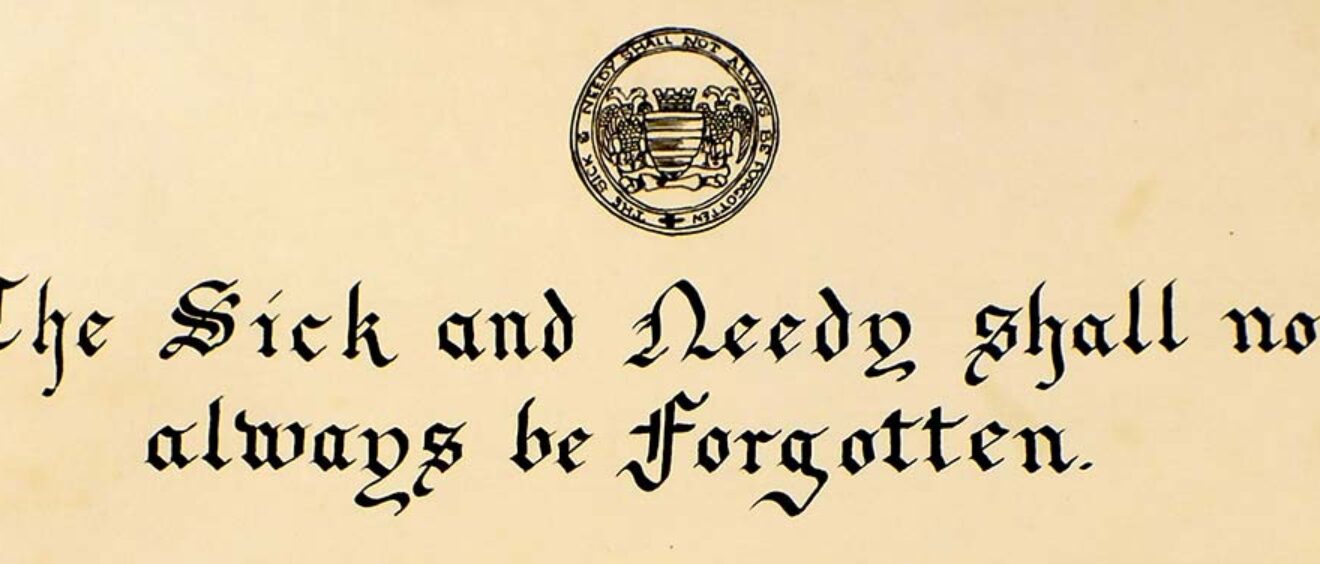 The sick and needy…
Before the Infirmary
Our historical archives, held at Salisbury District Hospital, reach as far back as 1760s to the origins of Salisbury General Infirmary. Its formation was a public health measure initiated, in greater part, by a smallpox epidemic that hit the Salisbury population during early to mid 18th Century. It was estimated that around 10% of the population were killed by this disease. Smaller isolation institutions had been set up to treat the patients, such as the hospital in Bugmore area of the city in 1763 initiated by first Earl of Radnor; but no doubt this terrible situation and concern from local people played a role in driving forward plans to build a modern healthcare institution in the city.
The Earl of Radnor's father-in-Law, Lord Feversham, on his death later that year bequeathed the city £500 to fund a new county hospital, A committee of local gentlemen and inhabitants set about purchasing the land in Fisherton Street on which to construct the new Infirmary 'for the relief of the Sick and Lame Poor'.
Photo below is an extract from book printed in 1922 that records the history of the early days of Salisbury General Infirmary and the portrait of the First Earl of Radnor.